My first trip to New York City.
It had to include a visit to Yankee Stadium. I bought a ticket online 3 weeks before going.
From the hotel, I walked the few blocks to the nearest subway station that would get me to The Bronx and the stadium. The 59th Street Station.
The subway took about 30 minutes as we passed from Cental Park north to The Bronx.
This (right) is the entrance I went into the stadium.
Actually, I got to the game late as the starting time changed and I didn't know it. So after entering, I looked out at the first place I could. I was at the left field foul pole.
A full stadium. The Subway Series.
The Mets vs The Yankees.
My seat was located in right field, just inside the foul pole. So I had to walk more than halfway around the stadium. Long beer and bathroom lines made for a slow walk in getting there.
The Mets won this game 8-2 so a lot of Yankee fans went home disappointed. But not this baseball fan. I came to see The House That Ruth Built, not just a baseball game. The Yankees have won more world championships than any team in the history of professional sports. Consistency. Perseverance. Quality. I respect that.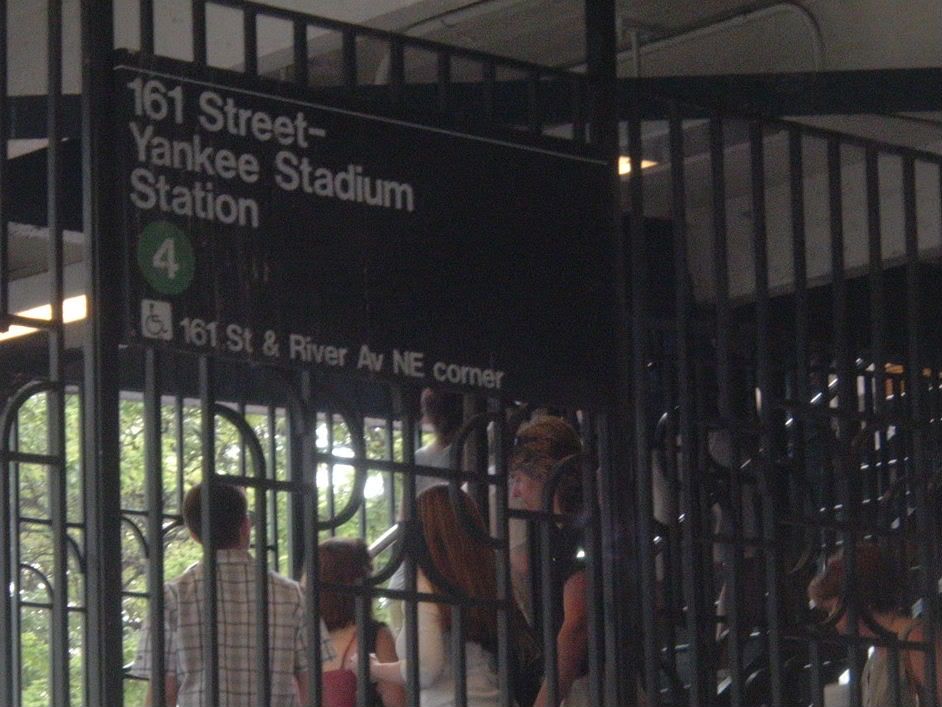 I made my way back to the subway and Midtown. Satisfied.
Maybe one day my Astros will play here - in October.